Cavinkare Offer - How to get 30-day Access to ZEE5 Premium
Offer Details

Get 30 days Access to ZEE5 Premium content with your Cavinkare purchase.

Offer Validity

Valid till: Till stocks last

Eligibility Criteria

Offer valid for users who purchase Cavinkare 'Meera' Shampoo of 180 ML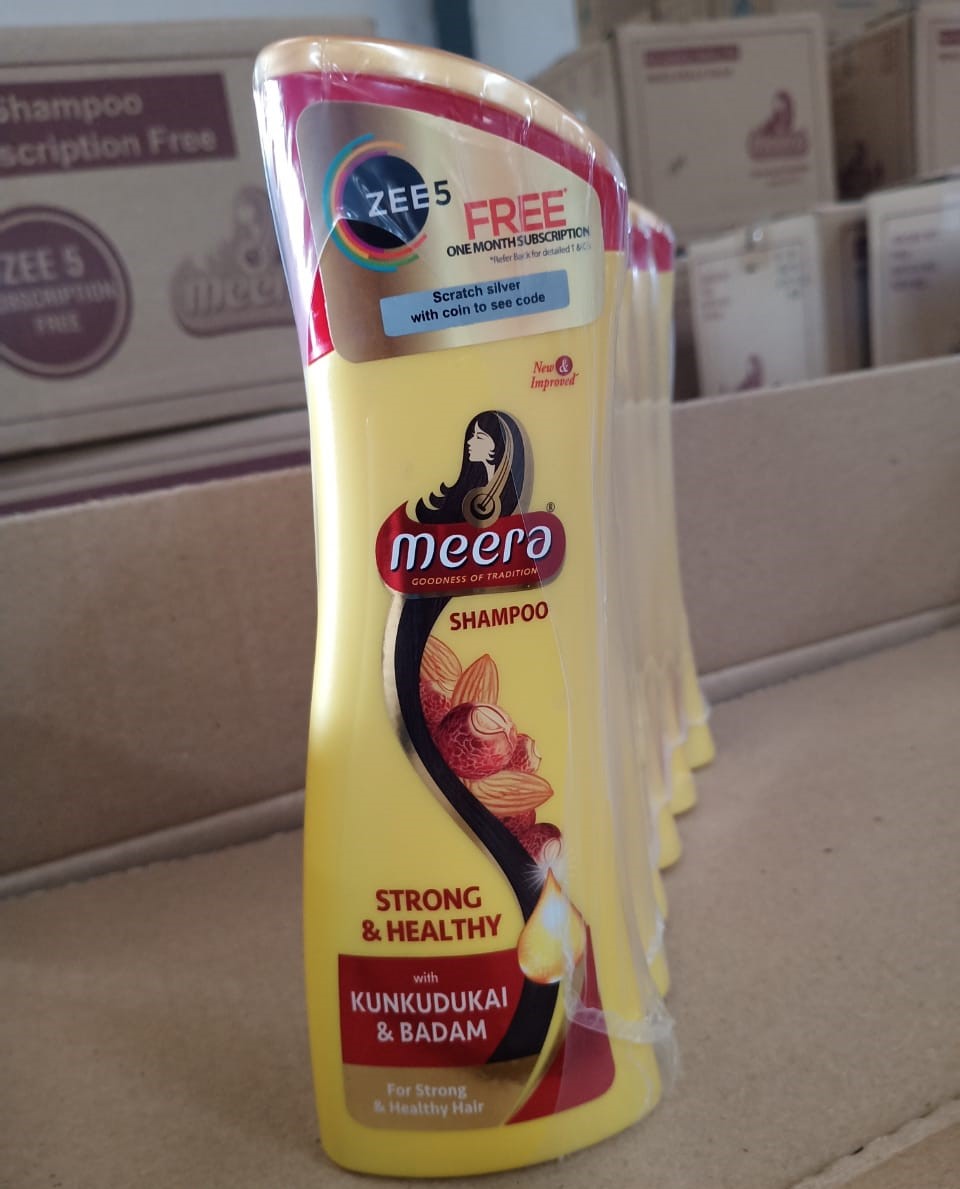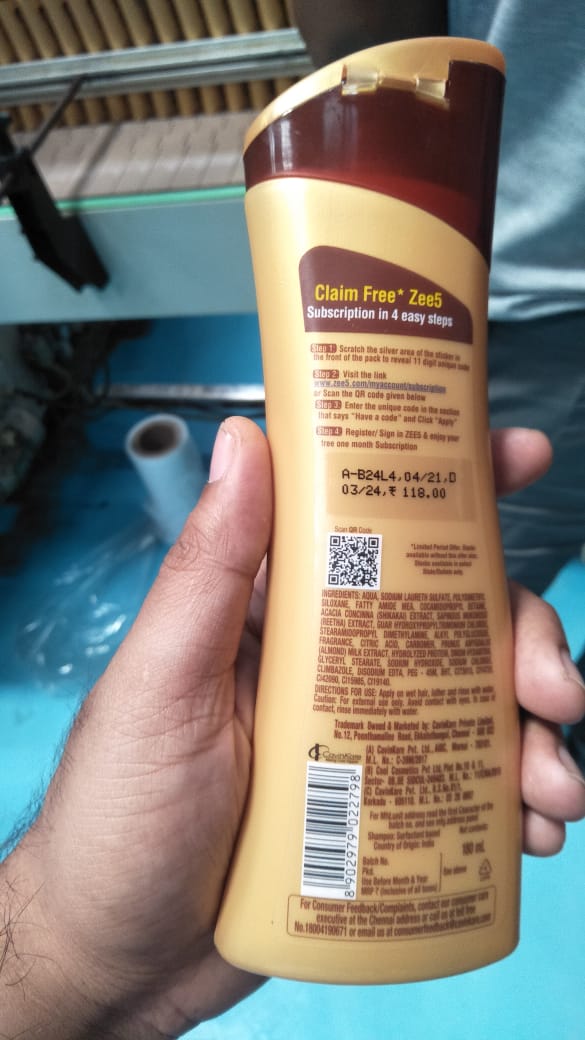 How To Avail The Offer

Open the ZEE5 mobile app or website, and log in.

Click on BUY PLAN on the homepage.

Enter your code in the Have a code? section.

Click on Apply.

Proceed with payment.

You can now watch blockbuster ZEE5 Premium content!

Additional Details / Special Condition / Exclusion*

Being an offer, user cannot upgrade to a higher validity pack until the 30-day offer Premium Access usage period is over. After that, he can purchase any pack he desires.

ZEEPLEX movies are not a part of this offer. User will have to purchase ZEEPLEX ticket in order to watch the same.

Terms and Conditions

These Terms and Conditions shall constitute an agreement between ZEE5 and each user. By accepting and availing the Offer, the user accepts these Terms & Conditions as binding upon him/her.

This offer is non-negotiable and non-binding.

This offer is valid in India only.

This offer is not valid in conjunction with any other offers made ZEE5.

The interpretation and implementation of the Terms and Conditions shall be at the sole discretion of ZEE5

This offer is not redeemable for cash or credit and cannot be exchanged for any other product or service and has no residual value.

Apart from these Terms & Conditions, the user will also be bound by the Terms of Use, Privacy Policy or any such specific terms and conditions as provided by ZEE5 on their platform for using their services.

To the extent permitted by law, ZEE5 or its representatives, employees, directors, officers or agents, shall not be liable for any loss suffered or sustained, to person or property including, but not limited to, consequential (including economic) loss by reason of any act or omission, deliberate or negligent on the part of ZEE5 or its representatives, employees, directors, officers or agents.

ZEE5 reserves the right at any time and from time to time to modify/clarify or discontinue, temporarily or permanently, this Offer with or without prior notice due to reasons outside its control or otherwise (including, without limitation, in the case of anticipated, suspected or actual fraud).

ZEE5 reserves the right to add or delete any of the Terms and Conditions at any point of time at its sole discretion without serving any prior intimation to the users.

The invalidity or unenforceability of any part of the Terms and Conditions shall not prejudice or affect the remaining parts of the Terms and Conditions to the extent that it is severable.

ZEE5 shall not be responsible and/or liable in any manner whatsoever in case of any failed transaction as part of this offer not liable for any failure relating to technical, hardware, software, server, website, or other issues of any kind to the extent that these may prevent the user from participating in this offer.

Legal Disclaimer

This offer is governed by the laws of India and any disputes arising out of or in connection with this Offer will be subject to the exclusive jurisdiction of the courts at Mumbai.
All terms and conditions related to ZEE5 service shall be as per the Terms of Use available on ZEE5 platform.

For any assistance or queries related to ZEE5 service, please reach out to us by clicking the 'Write to us' link given at the bottom of the page.

Popular Articles

How can I delete / log out a registered device?

To remove the devices attached to your account: Once you reach your device limit depending on the subscription plan you're on, you'll see a pop up on the newest device when you try to play a video, "Your device limit is reached. Do you want to add ...

I purchased a subscription/ZEEPLEX rental, but it's not working

Made a payment but your subscription/ZEEPLEX rental isn't active, or is missing? Don't worry, we'll have this sorted right away! Firstly, make sure that you are on the latest ZEE5 app version. Visit How can I enable automatic updates for the ZEE5 ...

Content Redressal Mechanism as per the Information Technology (Intermediary Guidelines and Digital Media Ethics Code) Rules, 2021

CONTENT COMPLAINT If you wish to register any complaint in respect of any content available on ZEE5, kindly register the complaint with our grievance officer Ms.Urvashi Singh at contentredressal@zee5.com by providing the below mandatory information, ...

Registering with ZEE5

Signing up with ZEE5 is easy. You can sign up with ZEE5 with your mobile number or email ID. Click here to register. If you're signing up for ZEE5 using your mobile number or email ID, you will be required to provide your first & last name, set a ...

How do I watch ZEE5 on my television?

You can watch ZEE5 on your television either by using a SMART TV, a Streaming Media Device or a Set Top Box. To know how to watch ZEE5 on your television follow the steps below: Switch on your SMART TV. Go to your Smart Home / Hub on your TV. Search ...