Renting movies on ZEEPLEX
ZEEPLEX is a premium movie-on-demand service, where you can watch upcoming Blockbuster movies with your entire family from the comfort of your home.
With brand new movies, every month ZEEPLEX will be
India ka Naya Multiplex
!
It's easy to identify ZEEPLEX movies – they're marked with the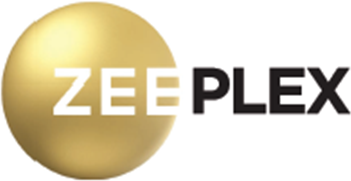 icon.
If you are unable to see the ZEEPLEX movie you have rented/purchased,
click here
.
Things to know about ZEEPLEX:

You need to log in to rent and watch a ZEEPLEX movie.


ZEEPLEX movies cannot be downloaded.



ZEEPLEX rentals are non-refundable.

ZEEPLEX movies are not a part of Premium subscriptions.

ZEEPLEX movies can be played on the ZEE5 mobile app, ZEE5 website and supported Smart TVs / Media Streaming Devices only. You can also cast the movie to your Smart TV.

Once your ZEEPLEX movie's rental and/or watch time validity has expired, you will need to rent the movie to watch it again.

Standard ZEE5 Promocodes, Prepaid codes, Gift Cards etc. are not applicable for ZEEPLEX rentals.

Related Articles

Can I rent multiple ZEEPLEX movies at a time?

Yes, you can rent multiple ZEEPLEX movies at a time. However, do keep a check on the rental and watch time validity for those movies.

How do I rent a ZEEPLEX movie?

You can rent/purchase a ZEEPLEX movie through the ZEE5 mobile app or website only. Once rented, you can watch the movie on the ZEE5 mobile app, ZEE5 website or your Smart TV*! You can also cast the movie to your Smart TV. On the Android App Open the ...

What is rental validity and watch time validity in ZEEPLEX?

Rental validity refers to the duration for which your ZEEPLEX movie rental will be valid, after a successful purchase. You have a specific number of days to start playing the movie once rented (this can differ for different movies). Once you have ...

Subtitles aren't available for a particular ZEEPLEX movie

ZEE5 endeavours to provide subtitles for as many of our amazing movies as possible. We're working on adding subtitles for all our movies.

Where can I view my ZEEPLEX rental information?

You can view your ZEEPLEX rental information on the ZEEPLEX Rentals page on the ZEE5 mobile app or ZEE5 website. Please follow the steps given below: On the Mobile App Open the ZEE5 mobile app & log in. Tap the hamburger menu on the homepage of the ...
Popular Articles

How can I delete / log out a registered device, I get device limit reached error

To remove the devices attached to your account: Once you reach your device limit depending on the subscription plan you're on, you'll see a pop up on the newest device when you try to play a video, "Your device limit is reached. Do you want to add ...

Content Redressal Mechanism as per the Information Technology (Intermediary Guidelines and Digital Media Ethics Code) Rules, 2021

CONTENT COMPLAINT If you wish to register any complaint in respect of any content available on ZEE5, kindly register the complaint at https://www.zee.com/content-grievance-redressal/ by providing the below mandatory information, in order to take ...

Registering with ZEE5

Signing up with ZEE5 is easy. You can sign up with ZEE5 with your mobile number or email ID. Click here to register. If you're signing up for ZEE5 using your mobile number or email ID, you will be required to provide your first & last name, set a ...

I purchased a subscription/ZEEPLEX rental, but it's not working

Made a payment but your subscription/ZEEPLEX rental isn't active, or is missing? Don't worry, we'll have this sorted right away! Firstly, make sure that you are on the latest ZEE5 app version. Visit How can I enable automatic updates for the ZEE5 ...

How do I watch ZEE5 on my television?

You can watch ZEE5 on your television either by using a SMART TV, a Streaming Media Device or a Set Top Box. To know how to watch ZEE5 on your television follow the steps below: Switch on your SMART TV. Go to your Smart Home / Hub on your TV. Search ...